Bus from Washington to Blacksburg
Book your bus ticket to Blacksburg from Washington today
Why travel with megabus?
Megabus RIDE onboard entertainment*
* Subject to availability
Washington to Blacksburg bus details
Washington
The Megabus and Virginia Breeze stop for all arrivals and departures in Washington, DC is located at Union Station. Union Station is located at 50 Massachusetts Ave and all departures will be from the bus deck along bays 31-41. Passengers arriving by Metro should make their way to the top level of the train station and should go one level up to the bus deck. Passengers are asked to use caution on the bus deck and only cross traffic areas at designated crossings. A free Cell Phone Waiting and Kiss and Ride lot is available in the parking garage, accessible from H Street.

Plan your bus trip to Washington, DC
Blacksburg
The stop for Virginia Breeze in Blacksburg is at the Alumni Mall entrance to the Squires Student Center, eastbound, off of N. Main St.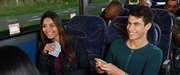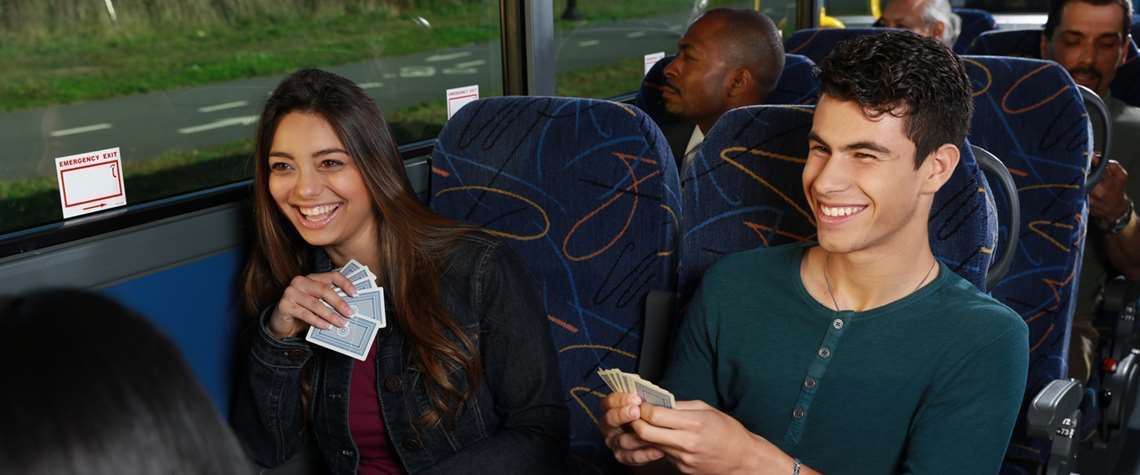 Our Buses
We are very proud of our fleet of state of the art buses.
Free Wi-Fi onboard
Megabus RIDE onboard entertainment*
Individual power outlets*
Reclining seats
Reserved seating
Onboard Restrooms
* Subject to availability
Frequently Asked Questions