Think you have what it takes to join the Megabus team? We applaud you in taking the first step toward becoming part of the accomplished and close knit team that makes up Megabus.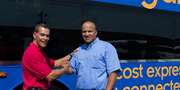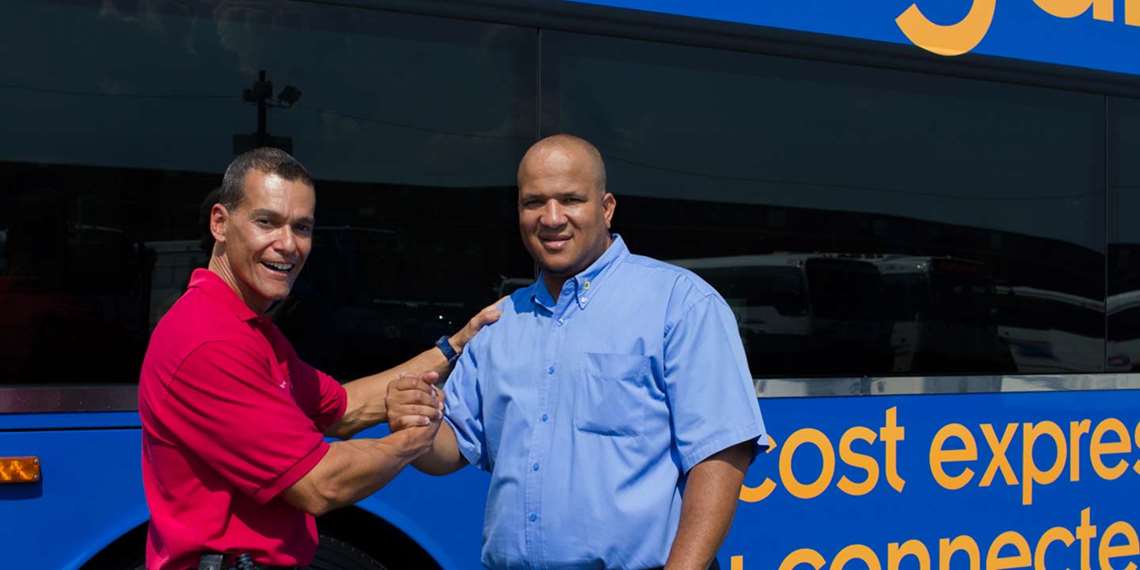 We have many rewarding positions currently available—check out our job listings today!
At Megabus, it's more than just getting our customers to their destinations on time. Call us selfish, but we're determined to continually improve the customer experience, creating the safest, comfortable ride possible.
When customers ride with Megabus, they expect to ride in comfort and confidence just as we expect only the best from our talented staff to make it all possible.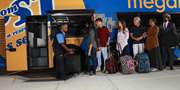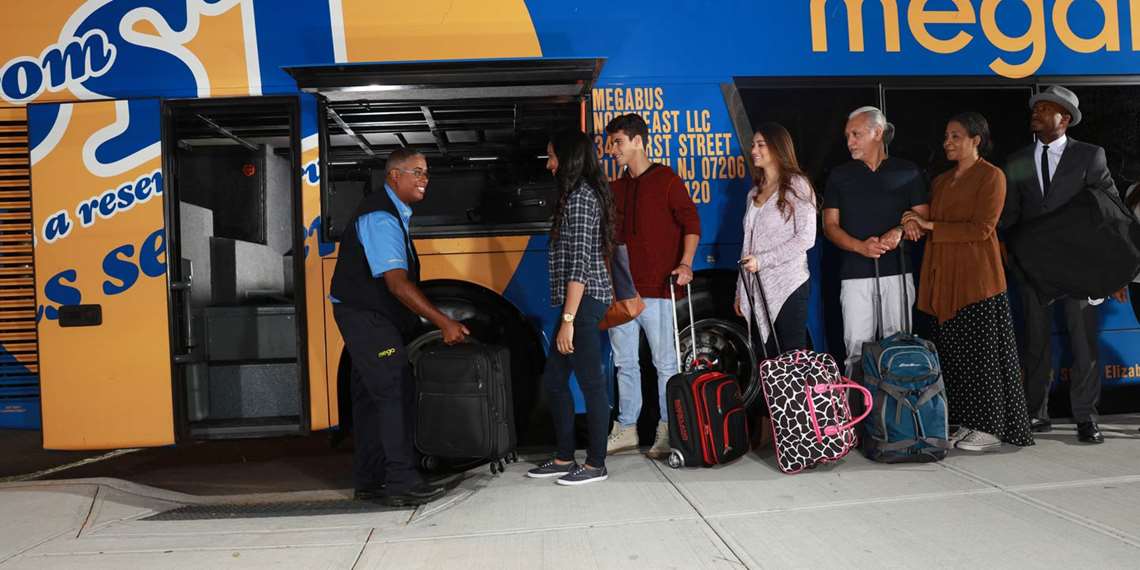 Whether it is drivers, mechanics, cleaners, dispatchers, field supervisors, or office roles, everyone plays their part in the overall customer experience.
Our paid certified training programs give our dedicated employees the utmost confidence and skills to succeed and grow within the company, while working in a team that takes pride in creating satisfied customers.
For our drivers, we provide rewarding benefits such as sign-on bonuses, competitive salaries, referral programs and more.
We're dedicated to reducing our carbon footprint and working with our employees to maintain an eco-friendly environment. Learn more about our Green Driver incentive program, which rewards our drivers for safe, efficient driving.
Let's help improve the customer experience together. See our available listings and learn more about becoming a part of Megabus.