Bus from Cincinnati to Indianapolis
Book your bus ticket to Indianapolis from Cincinnati today
Why travel with megabus?
Megabus RIDE onboard entertainment*
* Subject to availability
Cincinnati to Indianapolis bus details
Cincinnati
The megabus.com stop for arrivals and departures in downtown Cincinnati is located in the parking lot at 691 Gest St between W 7th St and W 6th St.
Please note that there is no overnight parking available at either stop in Cincinnati.
There is an additional stop on the University of Cincinnati campus located at the transit stop on Commons Way, between W University Avenue and W Daniels Street (outside the entrance of French Hall). This is just around the corner from the previous location.
Be careful! Not all trips serve the University of Cincinnati. Check your reservation for the correct location of your bus stop.
Plan your bus trip to Cincinnati
Indianapolis
The megabus.com stop for all Indianapolis arrivals and departures is located at the IndyGo bus stop, located on N. Alabama St., at the NW corner of E. Market St. The stop is across the street from Whole Foods and adjacent to the YMCA. The IndyGo Julia M. Carson Transit Center is one block south of this stop.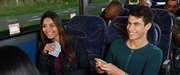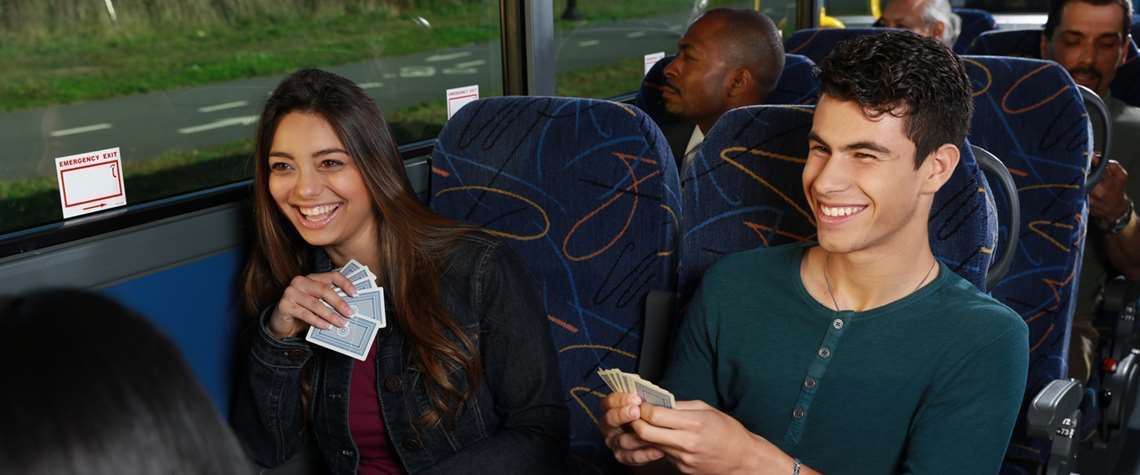 Our Buses
We are very proud of our fleet of state of the art buses.
Free Wi-Fi onboard
Megabus RIDE onboard entertainment*
Individual power outlets*
Reclining seats
Reserved seating
Onboard Restrooms
* Subject to availability
Frequently Asked Questions