A big airline glitch could impact countless flights throughout the holidays. If your flight is cancelled, we're giving away FREE MEGABUS TICKETS to help you get to your destination!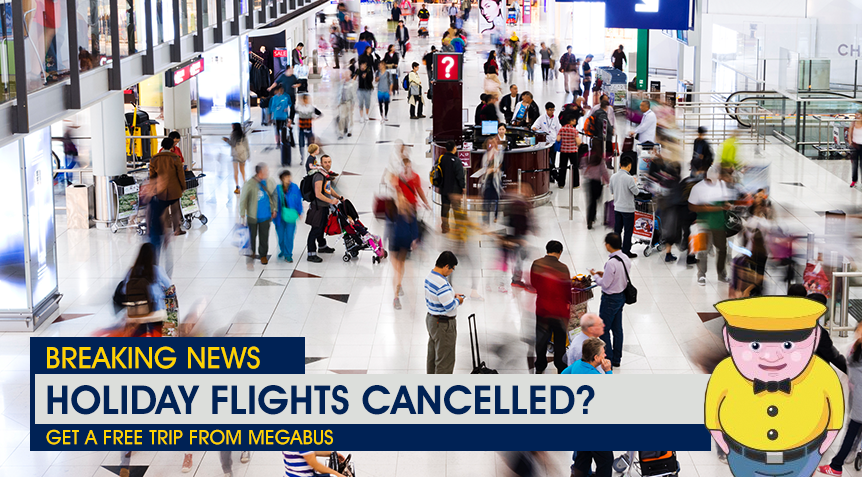 Email your proof of cancellation here (inquiries@megabus.com) along with your request so that we can make your holiday wish come true.
You must forward proof of cancellation from the airline with your email. Offer valid only via email. Offer valid on cancelled flights between December 14 through December 31, 2017. Tickets valid only on US trips and cities served by megabus.com on the original travel date.