Bus from Columbia to Durham
Book your bus ticket to Durham from Columbia today
Why travel with megabus?
Megabus RIDE onboard entertainment*
* Subject to availability
Columbia to Durham bus details
Columbia
The megabus stop in Columbia, SC is located at the COMET Bus Shelter located at 3613 Lucius Road Southbound, across from Marlboro Street. Drop off and pick up parking only is available adjacent to the bus stop shelter. There is no restroom or indoor waiting space available at this location. Local bus service to Downtown Columbia available on The COMET Route 6 also departing from this bus shelter.
Durham
The Megabus stop for all Durham arrivals and departures is located at the Durham Transportation Center, located at 515 West Pettigrew Street, Durham, NC. Waiting room facilities are open 6:00 am until midnight, daily. Drop off and pickup areas are available on W. Pettigrew St. near the taxi zone. No customer vehicles are allowed in bus bay section of the facility and violators will be subject to citation.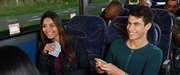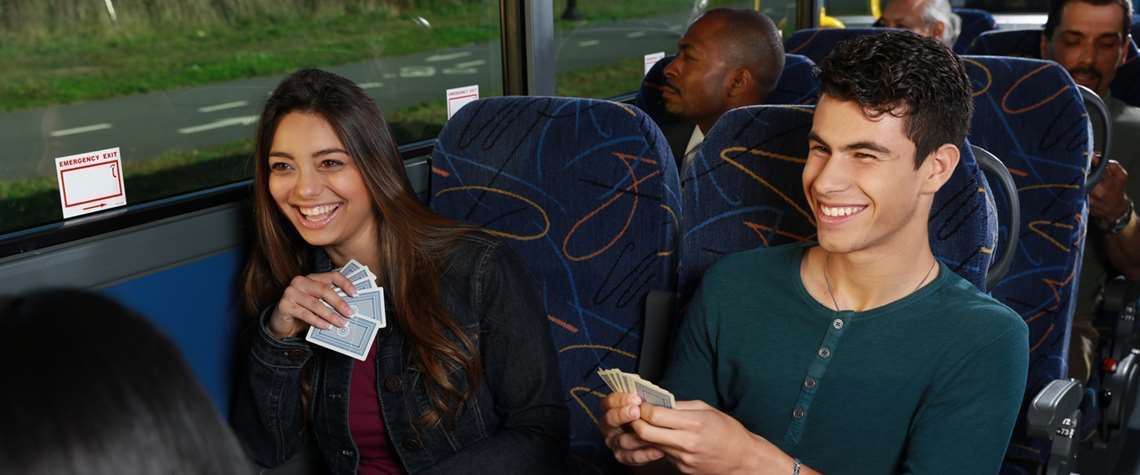 Our Buses
We are very proud of our fleet of state of the art buses.
Free Wi-Fi onboard
Megabus RIDE onboard entertainment*
Individual power outlets*
Reclining seats
Reserved seating
Onboard Restrooms
* Subject to availability
Frequently Asked Questions