Free movies and TV shows on Megabus RIDE (Recreational Innovative Digital Entertainment) app
Put down the book and rip up the unsolvable Sudoku puzzle. Ok, maybe just.. save it for later and don't totally destroy it.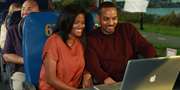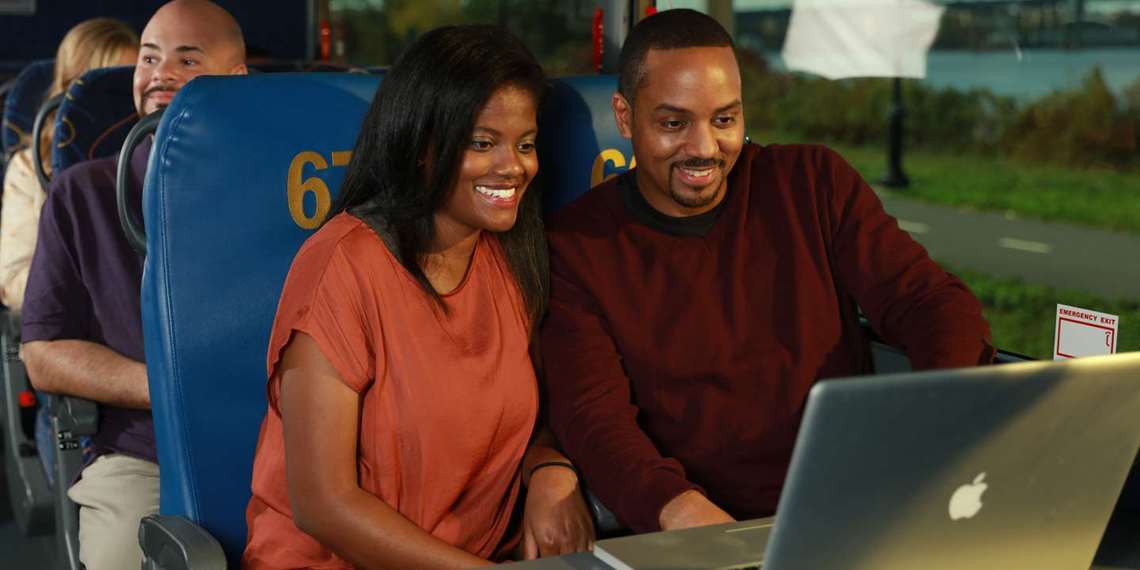 Did you know our new onboard entertainment system, Megabus RIDE, lets you choose from dozens of movies and TV shows on your next bus trip?
The best part is that you'll be using no data - the free Wi-Fi on our luxury double-decker buses makes it all possible.
Catch up on your shows or finish that movie you've been promising yourself to see. Let your trip fly by on us with Megabus RIDE.
Here's how to connect via a phone, laptop or tablet once you're on the bus:
Connect to the "Megabus RIDE" Wi-Fi network.
Browse to megabus.tv
Sit back, relax, and enjoy the show!
For companies and brands, see our advertising opportunities with Megabus RIDE.